IP Targeting and Marketing Services
Drive More Sales To Your Business
It's Like Digital Direct Mail
There are many aspects of running a successful business. Like most in the industry, you rely on traditional marketing methods to reach new and existing customers. Direct mail, cold calling, and emails can be improved with digital advertising.
Enter IP Target Marketing
By matching physical addresses to specific online IP addresses, IP Targeting becomes your secret advertising weapon. With IP Targeting, you can send banner ads to key households with unprecedented precision.
Your ads appear on all devices – home computers, tablets, cell phones – any device that someone uses to surf the web. Tap into the power of online advertising networks to have your ad appear on news sites, email portals and other popular sites across the web.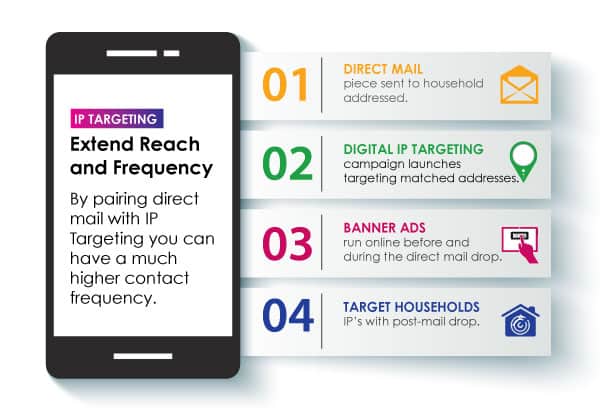 Geo-target locations for advertising. We can break it down to neighborhoods and streets. Pinpoint and target advertising to specific areas.

Target Previous Clients and Customers
We can take your previous client or customer list so you can remarket directly to them at an affordable cost. This can be your list of previous customers, lost customers, potential new clients, your direct mail list and more. Boost your direct mail campaign with IP targeting for greater conversion.
IP-backed campaigns are 50 to 100 times more targeted then television, 6 to 60 times more effective than other online ads, and have an average click-through rate (CTR) 3.2 times higher than industry averages.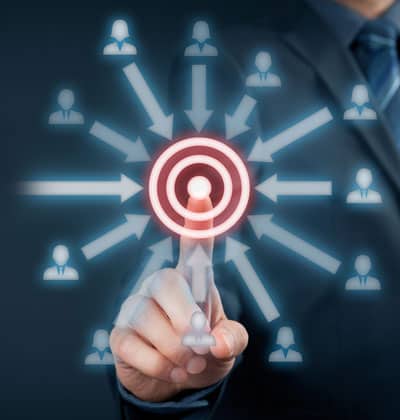 New movers are very receptive to learning about new places to shop and business services. Once you reach that audience, a new customer is far more likely to become a repeat customer. How many new customers can you reach before your competition?
New mover data refreshes twice daily and records are removed after 90 days. You can target new movers as soon as the information becomes available.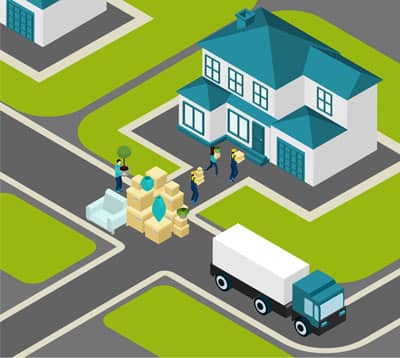 Generate a digital B2B clientele with the IP targeting technology. Select locations where target populations gather, places like: college campuses, trade shows and conventions. Then we map the IP addresses of these locations and serve targeted digital ads on websites prospects visit while at the chosen venue.
Traditional media can be inefficient. With up to 80% of traditional advertising failing to reach your target audience, consider how much money you could save by getting the right message in front of the right people at the right time.
Digital delivery enables a much higher contact frequency than direct mail, TV, radio or print.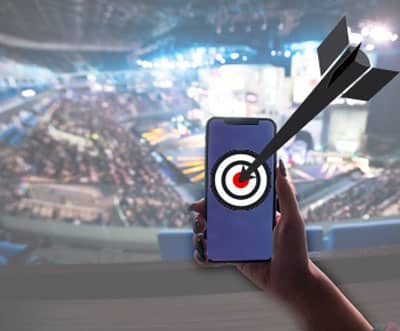 A Secret Weapon For Advertisers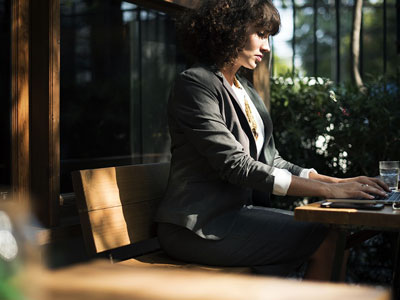 Contact Existing Clients
Contact existing clients or lapsed clients. Target specific households with your offer.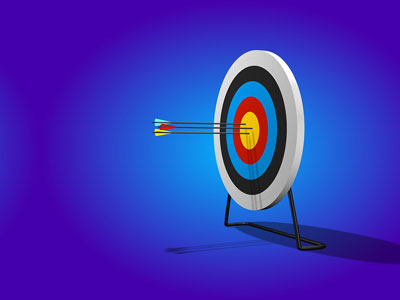 Target New Clients
Reach out to new targets and leads with targeted messaging.
Enhance a Mailing
Combine IP Targeting with a direct mail campaign to reinforce your message.
For the cost of single mailing, you can display your ad to a household 30 X 50 times.
IP Targeting Cost Estimator
Get a price estimate and contact us to set up an ad campaign.
Frequently Asked Questions
What does this ad service do?
Through a unique series of patented technologies, you can precisely target households online using banner ads, display ads and video. Geo-targeting uses groups of IP addresses to target an area. But IP Targeting uses individual IP addresses to target specific households. IP Targeting reaches exact targets rather than advertising that blankets an area.
Where will my ads appear?
We have access to place ads on over 1,000,000 websites that include 30-50 billion advertising impressions per day. Popular sites where your ads can appear include FoxNews, MSN, CNN, and Yahoo!
 Can I control who sees my ads?
Yes. This is one of the primary benefits of the IP Targeting platform. Your ads are targeted to specific households with laser-like accuracy.
What targets can I use for my advertising?
You can use an address list, zip code list, map location, or specific business locations (like a stadium or airport).
I have a customer list, membership, prospect list – can I use this?
Yes – the technology can be applied to any list of physical addresses. If you have purchased a list from a broker or other source – you need to check on any restrictions on the use of that data. We use client provided data and, as part of our advertising agreement, requires an acknowledgement that you have the rights to use any list you provide.
Do the online ads go to everyone on the list I give you?
We can deliver anywhere from 50% – 95% matches on the physical addresses you provide.
How many ads should I display per month?
It depends on your message, campaign length and a number of other variables. Typically, we recommend between 20-40 impressions per ad campaign.
Does the system use cookies?
No. For IP Targeting, the IP addresses of specified households are already known, so there is no need to use cookies for primary targeting.
What sort of reporting can I get?
We provide reports that include impressions served, clicks, conversions and click-through rate (CTR).
How is IP Targeting different than PPC?
PPC or Pay Per Click advertising relies on a user searching for a specific keyword. Ads are placed on the top and sides of the search page along with the search results, and the hope is the consumer will click on the ad. You only pay when the prospect clicks on the ad. IP Targeting delivers ads to a pre-determined audience. The user doesn't need to be searching for you to see your ads.
How many ad variants should I use?
We recommend at least two ad variants at the beginning of a campaign to conduct a proper A/B test for ad efficacy. Once we develop performance history on the ad variants we will often adjust the ad serving of the campaign to focus on the most productive advertisements.
What size ads do I need?
Creative should be within the following dimensions (below). We recommend that clients generate at least one creative in each size to maximize available ad inventory. While we can run campaigns with fewer sizes, it will limit the inventory available to us and may result in the campaign taking longer to serve the ads you purchased.
300×250 (pixels)
728×90 (pixels)
320×50 (pixels)
160×600 (pixels)
300×50 (pixels)
Should I use this service for my entire advertising needs?
No, IP Targeting is a part of an integrated media plan. We simply replace a portion of your traditional media spend and make it more effective.
Should I merge all of my data into one list?
No! Having visibility into data sources is a valuable tool in determining efficacy of campaigns and assisting with planning future campaigns. Put more simply, some lists are better than others. By providing us with more visibility into the sources of your data we can provide better guidance on what data to use on future campaigns.
Can I make sure my ads do not appear on specific sites?
Yes, by default we will not serve ads on adult or "vice" sites. Additionally, sites with a history of low quality or fraudulent traffic are also eliminated.
What file formats are the ads created with?
All banner creative sizes need to be less than 40 KB. JPG, GIF, and PNG files are all supported. We do not support Flash files or auto-initiated ads.
Can you prepare the ads for me?
Yes! For each campaign we will create a set of 5 ad creatives (1 per each recommended ad size).
Can I use animation in my ads?
Yes, if any animation is present within the ads, it must stop within 30 seconds of the ad serving. This cn be done by limiting loops to 1 to 3 rotations.
How can I make my ad campaign more successful?
Comply with the ad standards discussed in this FAQ, have a compelling ad, then confirm your list is current and includes only topical targets. Additionally, implement conversion tracking where possible – such a donation thank-you pages and email signup confirmation pages.
How should I measure success from my IP targeting campaign?
We encourage our customers to focus less on clicks and more on conversions. Additionally, our most compelling return on investment data comes from post-campaign match-back analysis. Unlike most forms of online marketing, El Toro starts a typical campaign with a target list of customers or prospects. By Comparing this list to your list of actual sales is one of the most effective methods to determine the efficacy of an individual campaign.
Do I need to have my logo on my ad?
Yes, to be displayed via a demand-side platform (DSP), ads need pass a 3rd party audit. One of the requirements of this audit is that some form of identification is visible on each advertisement. This can be your logo or the name of your organization; it also needs to match what is used on your landing page for the ad campaign. Political ads also require a disclaimer.
Is there a setup fee?
No.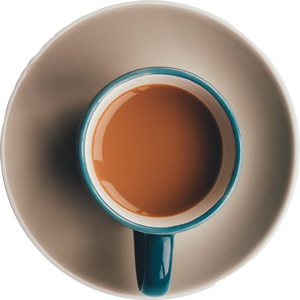 Let's work together for your online success