Top Search Engine Rankings Generate More Leads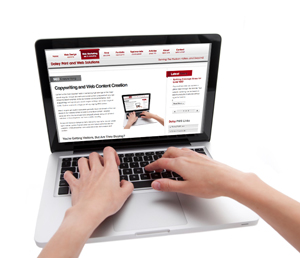 Top search engine placement is essential for attracting your target audience.
Search Engine Optimization (SEO) improves your search engine placement, increases your online visibility, and drives more targeted traffic to your website. Many company web sites are not properly optimized for search engine exposure. Even worse, some companies don't even have an internet marketing plan at all!
Search engine optimization, combined with a web marketing program, provides a long term increase in targeted traffic and transforms your website into a powerful lead and sales generator.
Web Marketing Services
Based in Orange County, NY, we've worked with both large and small businesses looking to succeed on the web. A Search Engine Optimization Analysis lays the foundation for your web marketing efforts. After a careful review of your website, your competitors and where you stand on the web, we provide a written best-practices SEO marketing plan designed to boost your targeted traffic and rankings. Our Advanced SEO Audit covers every facet of your website, including site structure, a competitive analysis of those sites ranking above you, keyword research and specific linking strategies.
Local web marketing is more important than ever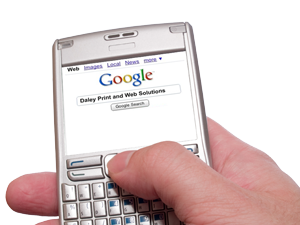 The phone book is a dying relic. Today, people search online through their computers and smart phones to find everything from a local plumber to a great restaurant. Local businesses need to be optimized for local search marketing. This includes not only an optimized website, but also being listed in the right places. Are you listed on Google maps, Yahoo local, Bing local and local directory sites?
Besides the search engines, people are increasingly finding businesses through online yellow pages, business data aggregators, and business directories such as Yelp, Insider Pages and Manta.com. Is your business listed on those sites? If not, you are missing out on customer traffic and ways to further reach out to your target audience.
You are getting visitors, but are they buying?
High-quality sales copy is like having a salesperson working for you 24/7. Does your website copy speak to your customer's deepest needs? Does your content ease a customer's potential fears of purchasing from you? Persuasive sales copy combines psychology, quality information and skillful writing that puts visitors in the mindset to buy. We can help write or rewrite your website copy to encourage action and sales.
Content as a traffic and link-building resource
Attracting good, natural links can be the hardest part of SEO, which is why social media marketing is an effective way to build links. Well-written and compelling content can spread virally from person to person or through social media such as Facebook and Twitter. It's about creating a dynamic network that gets new people to see your content. The more people who see and share your content, the more likely it is to attract valuable links, additional traffic and sales.
How is your online reputation?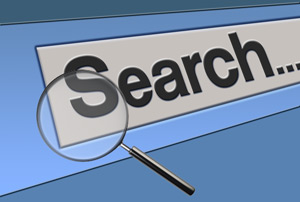 Online reputation? That's right. Every business has an online reputation. It may be good, bad or indifferent. What customers say about your online ties into your web marketing efforts. Positive reviews on business directories will make your business stand out and can even help your site rank better for local searches. Third party testimonials are powerful because they are more believable to your potential customers and clients. We can help you get those testimonials – and help deal with any negative material about your company that's out on the web.
It takes only one irate customer, one unscrupulous competitor or angry ex-employee to effectively cripple a company's online standing. Consumers routinely use the internet as the first stop when considering the purchase of a new product or service from a company or individual. Companies that do not keep track or bother to manage their online reputation may be leaving themselves open to a rash of negative publicity and a loss of revenue.
Online reputation management combines public relations with a positive online visibility. Knowing how your company is represented online and knowing how these representations affect you is essential to the health of your web marketing efforts.
Start with a plan. End with success.
Knowing your industry, your competition, where you appear (or don't) on the web, and what customers are searching for builds the foundation for a solid web marketing plan. Some businesses need a lot of work, some need less. But almost everyone can improve their online presence somehow. Our job is to show you what you need to do, and to help you do it.
We can implement your web marketing plan, or we can work with your in-house staff. Over time, your program will boost your site's search engine visibility, increase download speed, maximize conversion rates, improve your search engine rankings and drive more qualified traffic to your website.
Years of experience
We've worked with both large and small companies. For some clients, we've managed to get them ranking for their target terms simply by tweaking an existing website. Other clients in more competitive fields require ongoing work to build and grow their web presence. Some clients have us do everything, from content creation to social media. Others use us as a sounding board when they want to try something new. We can do the hands-on work or act as a consultant to help you keep on track and let you know of new opportunities and trends that may affect you.
Need just a review and recommendations, or do you need someone to implement the changes? Need ongoing content updates, additional website exposure or site traffic monitoring? Our services are customized to the needs of each client.
Our overall goal…
Our goal is to provide you with quality web marketing services to achieve your online marketing goals. However, we cannot guarantee any particular rankings, traffic, sales or general success. Overall web site success depends on many contributing factors, some of which are under the control of the website owner. We do not engage in or recommend  'black hat' SEO techniques. Each service offered will be performed with the expectation of ethically meeting and exceeding your goals.
Our intention is to exceed your expectations so that you will not only continue with our services but also feel confident in referring others to us. We seek long-term business relationships. Contact us today.
Daley Professional Web Solutions
Serving the Hudson Valley and Beyond