Whether your tastes run from moderate to flashy, we can create original and user-friendly web sites. We work closely with clients  to ensure that they are satisfied from the initial consult to the end result.
Website Design Samples
Find out more about our Website Design Packages and Hosting Services.
Political Campaign Website Design Samples from OnlineCandidate.com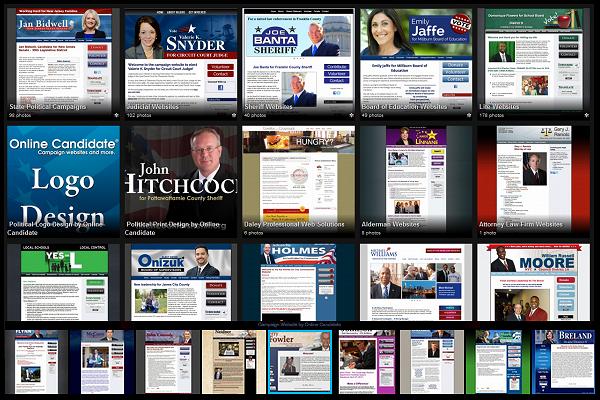 Click an image for details. See full sample gallery on OnlineCandidate.com.
Print Portfolio
[book id='5′ /]