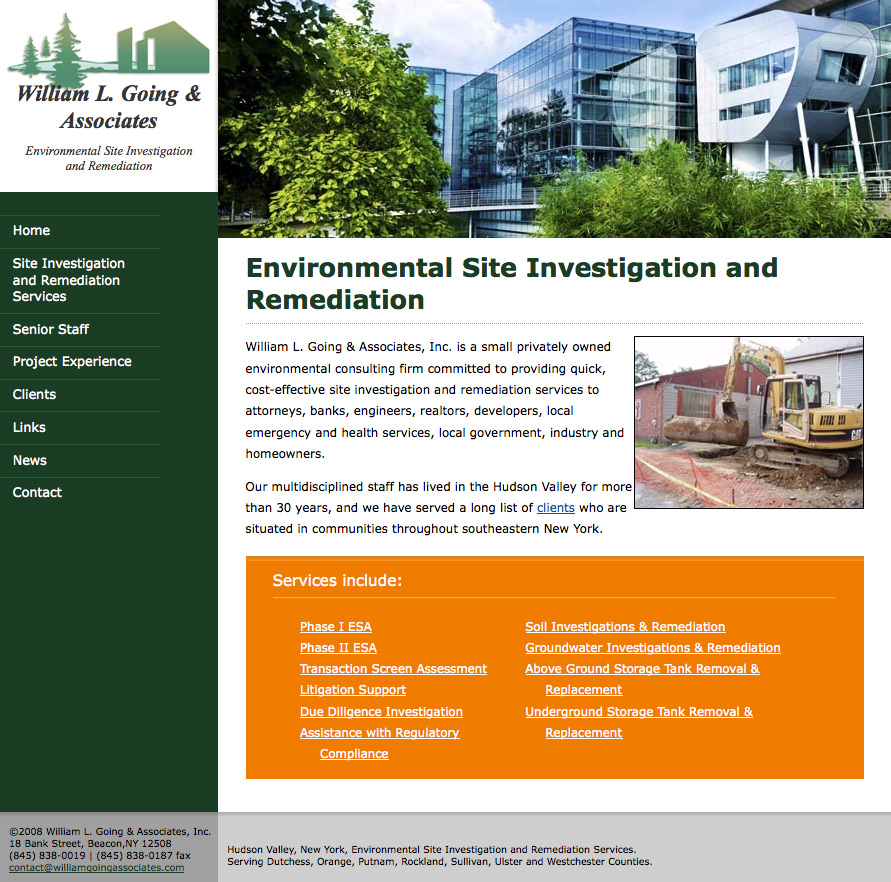 Whether your tastes run from simple to flashy, we can create original and user-friendly web sites. Our Hudson Valley web design services are tailored to work closely with clients to ensure that they are satisfied from the initial consult to the end result.
We've worked with companies of all sizes. Whether you are a multi-million dollar corporation or a local proprietor, we can help you create a brand new website or improve an existing one.
We incorporate best practices at the start of each project. This means doing the research on your industry and the most popular keywords used by your customers. This information is used to optimize your website as it is built, in order to make your site content attractive to both your clients, but also the search engines.
Website Design and Enhancement
Enhance your website by taking advantage of the most current technologies, improving performance and usability, adding new web site sections, adding features or function, or giving your site an aesthetic face lift.
We perform a wide range of web design services in the Hudson Valley, including:
Corporate and organization websites
Copywriting and content creation
WordPress and blog setup and design
Content management systems such as WordPress and Joomla
E-commerce and shopping cart solutions
Intranet and extranet development
Don't Like Your Webmaster?
Many of our clients came from unhappy relationships. Their previous webmasters were either unable or unwilling to give them the attention needed to make things work. We've heard plenty of horror stories over the years, from domain names not registered in the client's name to web sites that mysteriously shut down to e-commerce sites that were not getting their orders – for months. If you are not pleased with your current we service, you don't need to suffer. Maybe we can help.
Website Hosting
Our private, dedicated web server has only our own client sites residing on it. You won't have to worry about overtaxed server resources. This offers greater reliability and performance.
Website Management
Site maintenance is an important part to any effective website. Just as you update your printed marketing materials, you need to update your web marketing tools. A site can become stale without fresh, up-to- date content. We can perform website maintenance on a periodic basis or it can be contracted for regular updates. Everyone has different needs, and we can work out a solution that works for you!
Website Promotion and Marketing
Once a website is designed and built, that completes only half the job. If you don't tell anyone about your website, how will they know how to find you? We can assist you in web marketing, including blogging, link building, social media exposure, and tying the look of your website to your printed marketing materials. We've worked with companies in a variety of industries!
Contact us for more information.