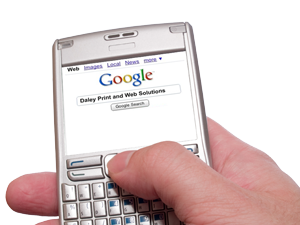 These days, when we perform web marketing services for a client, the first thing we do is check that they have a Google account. If they don't, then we set an account up under a special email address used specifically for link-building and web marketing purposes. We find that using a dedicated role-account address, such as 'links@domain.com' or 'marketing@domain.com', makes it easier to keep track of messaging.
When we create a Google Account, these are the most common products we use:
Analytics: The price is free, and the information can be priceless. It's very easy to set up, too.
Alerts: We set up alerts to be notified when the company's name, product or website pops up on the web. It's a great way to keep an eye on your things and find out who is linking to you and what they are saying.
Google Places: This is where businesses can claim their business listings. Once that is done, we will expand and enhance the listing with a logo, photos, services and more.
Webmaster tools: Though this section, we submit sitemaps of a website to help get the entire website found by Google. We also keep an eye on a website's diagnostics. Webmaster tools provides a lot of information that can help keep your site working well.
Other features, such as GMail, Reader, etc, are also available. But we usually don't use them ourselves. However, the client can use these tools if they choose.
By the way, Google Accounts are free! If you don't have one already, consider creating one today.