Search Engine Optimization for the Hudson Valley and Beyond!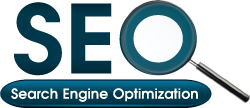 Are you checking the traffic numbers to your website, only to find that your visitor numbers are flat or declining? Sure, You get some traffic, but know you it could be better. Considering your target market, it should be better.
Does it frustrate you that your business is making only a small fraction of its profit potential? You know that more targeted visitors would lead to more sales, but how do you attract and keep them? How are others doing it?
You may have heard about 'SEO' – Search Engine Optimization. Apparently you make some changes to your web pages, and suddenly you start ranking higher on the search engines. Information about SEO is all over the internet, but it's still kind of a mystery. What sources should you trust? Is the information outdated? What really works?
Search Engine Optimization allows businesses in the Hudson Valley (and everywhere) to achieve better search engine placement and to tap into new sources of qualified visitors who are actively searching for your products and services. Combined with web marketing, these changes provide a long-term increase in targeted traffic and qualified visitors to your website.
Targeted SEO Services
Wondering what you need to do to get your site in shape? A Website Audit can point you in the right direction. Search engines look at dozens of factors when ranking a website, so your SEO needs to go way beyond title tags, links and content. An SEO Audit takes an in-depth look at your site's information architecture, site structure, onsite factors and offsite factors that can effect your search engine traffic.
Basic SEO Audit
Designed for small businesses and companies targeting keywords with moderate to low competitiveness levels with a very limited SEO consulting budget, this audit performs a basic status check on your site. We go through dozens of search engine ranking factors and tell your whether they are currently working well or not for your website. We'll list each item, how they relate to your site, and provide comments and links to resources to help you fix the problem or improve what you're doing. We'll also let you know what items should be prioritized to give you the best results faster.
This report is concise and designed to tell you where and how your site is passing and failing. It works best for those with a good understanding of SEO or has someone with some experience who can fix the issues. It is not appropriate for those who require detailed explanations of why each factor is important and how to fix them. It's more of a report card that addresses your website optimization issues along with basic suggestions for improvements.
A basic audit price is based on the size of your site. Contact us for a quote.
Advanced SEO Audit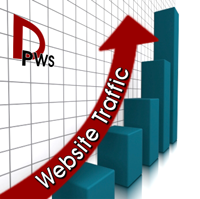 This website audit is for those who require more robust, detailed explanations. The Advanced SEO Audit includes detailed issue descriptions, expanded keyword analysis, internal link analysis, links to additional resources and specific guidance on how to specifically fix these items on your site.
As competition grows, keeping your website up to date and maintaining rankings can become difficult. The Advanced SEO Audit not only goes through search engine ranking factors, but it provides detailed tactical guidance specific to your site. You'll learn what you need to fix, how you should do it, and where your should prioritize your efforts to gain the most success quickly. The site analysis does not include on-site implementation.
An Advanced SEO Audit includes:
Online market research – Competitor and industry research, audience and keyword research.
Site optimization recommendations – These are on-site changes that will help improve search engine rankings. This can include content creation or copy edits, headings and meta tags, cleaning source code, internal link structure changes, etc.
Off-site optimization and marketing – Recommendations for setting up external links, partnerships, submission to search engines, relevant directories, etc.
Competitive backlinks – We will research three of your top competitors and provide you with backlink information, so you can see where they are getting links and traffic.
In addition, we will be available at no additional charge to clarify any report related questions. Our site analysis does not include on-site implementation.
Audit pricing is based on the size of your site. Contact us for a quote.
Competitor Analysis
Want to know what a competitor is doing online that is causing them to rank higher than you? We'll dig into the information online to figure out what they are doing. This will help you get a handle on where they have links, what optimization strategies they are performing, advertising campaigns and other relevant data. You'll know what they're doing that works – along with actions you may want to avoid!
Note that this is not a full audit of your competitor's website. These reports focuses on exactly what your competitors are doing online to gain traffic and rankings. Understanding your competition's online marketing and link strategies provides insight as to what you should (or should not be doing). A Competitor Analysis and an SEO Audit make a powerful combination!
Need SEO Implementation?
We can perform or work with your web developer to make the changes you need. We can also set up a customized online marketing schedule, content and link-building campaign to grow traffic and generate sales!
Not sure what options are right for you? Simply contact us and we'll be happy to help you figure it out.
Our overall goal…
Our focus is to provide you with a quality service to achieve your online marketing goals. However, we cannot guarantee any particular rankings, traffic, sales or general success. Overall web site success depends on many contributing factors, some of which are under the control of the website owner. We do not engage in or recommend  'black hat' SEO techniques. Each service offered will be performed with the expectation of ethically meeting and exceeding your goals.
Our intention is to exceed your expectations so that you will not only continue with our services but also feel confident in referring others to us. We seek long-term business relationships. Contact us to find out more.